In 2015 Melvyn made the decision to start learning Mandarin and after only 3 years he has passed HSK 6, the most advanced Chinese proficiency test for non-native speakers. Melvyn studied Mandarin at the Confucius Institute for TCM (CITCM) for 2 years and was subsequently awarded a Confucius Institute Scholarship to study at Harbin Normal University (CITCM's partner university in China). Melvyn has recently returned from China and told us all about experiences and achievements.
In the summer of 2015 Melvyn went to Guangzhou for 2 months to participate in the 'Speak for Success' programme organised by London South Bank University. This was his first time in China and the trip sparked his love for Chinese language and culture. Upon return, Melvyn joined one of CITCM's Mandarin courses and advanced through the HSK levels at an exceptional speed. Due to the success of his hard work, he won a scholarship to study Mandarin at Harbin Normal University (our partner University in China). He started the scholarship in September 2017 and returned in June 2018.
Melvyn explained that one of the main highlights of living in China was 'speaking Chinese on a daily basis and making friends with local people'. He made many good friends on the university campus and 'would often spend time with the campus shop owners, who became very good friends'. After some time they even invited him to their homes and introduced him to their families. He also found time to join the local football team. Besides speaking mandarin, many of his teammates also spoke dongbei hua (a local dialect). They encouraged him to try and learn some of their dialect and he managed to 'pick up some phrases', although he continued to focus most of his efforts on learning Mandarin. Melvyn happily spoke about several more of his experiences of interacting with locals and explained that 'the Chinese people he met were very kind and hospitable'.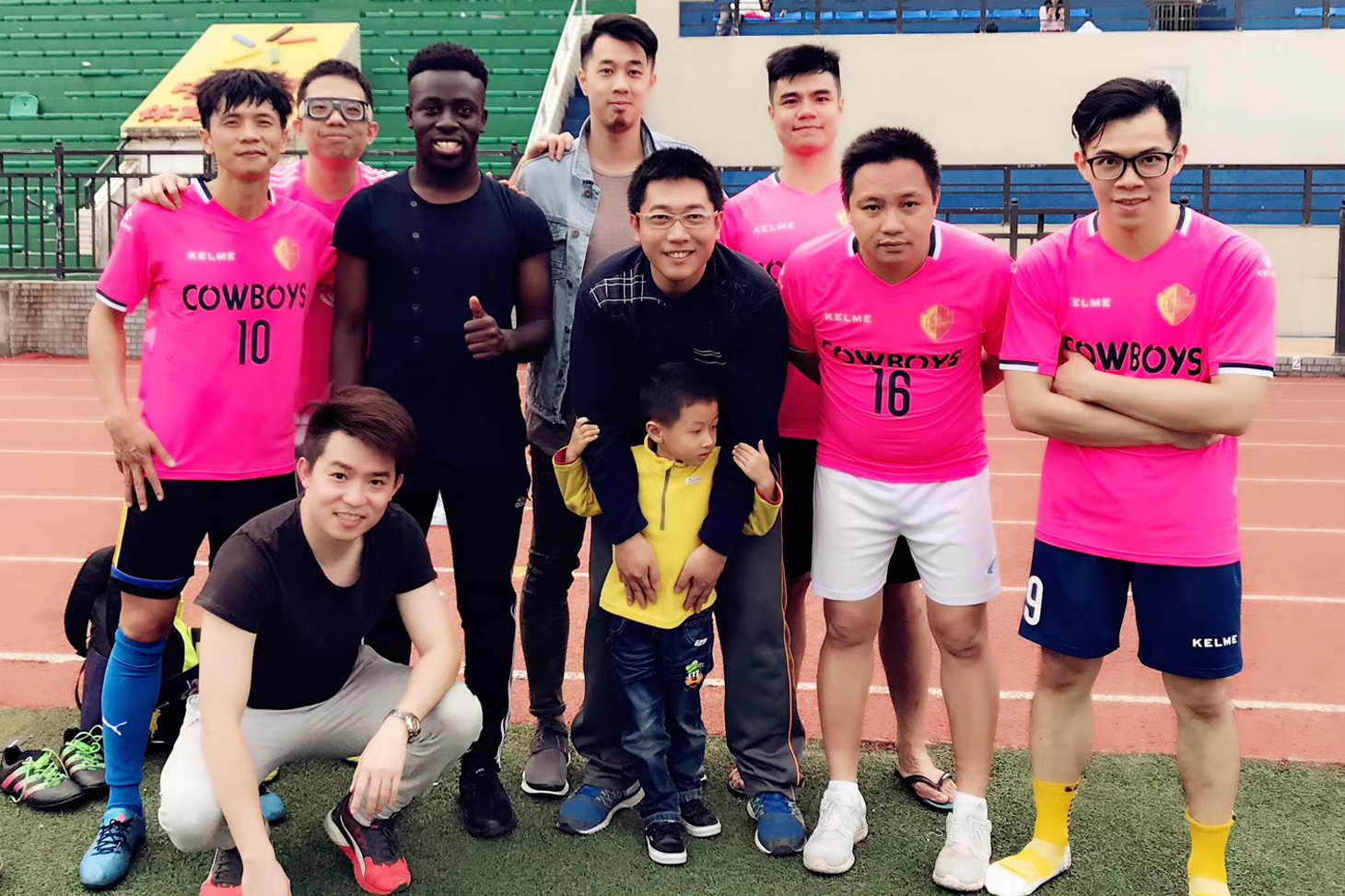 Besides making friends with Chinese people, the scholarship programme gave him the opportunity to meet like minded people from all over the world. His classmates, who are now his good friends, came from Kyrgyzstan, Laos, Cambodia, Korea, Russia and Peru. Melvyn said that he 'will definitely be keeping in touch with his new friends'.
When he wasn't studying Mandarin, Melvyn spent time exploring Harbin. His favourite part of the city was the night market where he enjoyed eating chou dofu (stinky tofu!) and sampling other local delicacies. He also enjoyed exploring the nearby mountains and in the winter enjoyed visiting the ice festival (the most famous attraction in Harbin). Melvyn also found time to explore other cities in China and talked very fondly of his time in Xian, Hainan and Beijing.
Melvyn spoke about how the provision of accommodation and living allowance through the scholarship meant that he could live comfortably in China and focus his efforts on his studies.The scholarship also covered the cost of his tuition fees.
As his time in Harbin was reaching an end he was fully prepared to take the HSK 6 exam and we were very pleased to hear that he passed with an exceptional score. Melvyn plans on returning to Harbin in September 2018 to do a Masters in Mandarin.
To pass HSK level 6 after only 3 years of study is a truly remarkable achievement and we would like to take this opportunity to congratulate Melvyn for his tremendous efforts. His accomplishments are a true testament of what we can achieve when we focus ourselves.
CITCM provides a series of language courses and very generous scholarships every year. These programmes are designed to help enhance cross-cultural understanding and engagement. Please visit our website to find out more about how you can get involved. If you get involved, who knows where you might end up in 3 years…