A group of sixty students from St George School had a splendid "China Day" on 26th November 2014. The event was organised by the Confucius Institute for TCM at London South Bank University (LSBU) and the Chinese Embassy in London.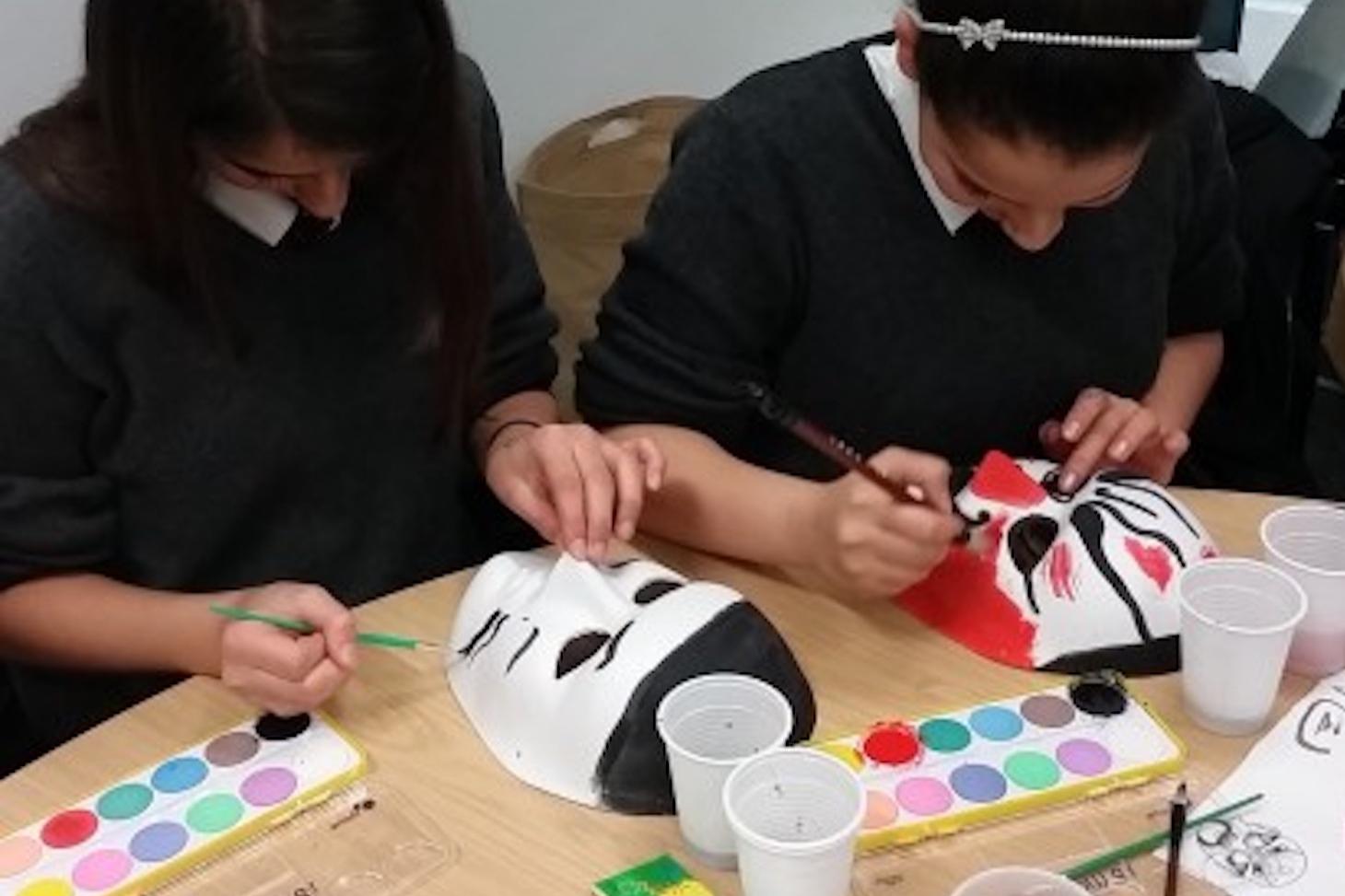 Students visited the ancient Ming Exhibition at the British Museum in the morning and came to LSBU in the afternoon. Professor Paul Ivey, the Pro Vice Chancellor at LSBU extended the warm welcome to the students and wished everyone a great experience at LSBU. Minister Counsellor Zhang Jiming also delivered a speech to introduce China.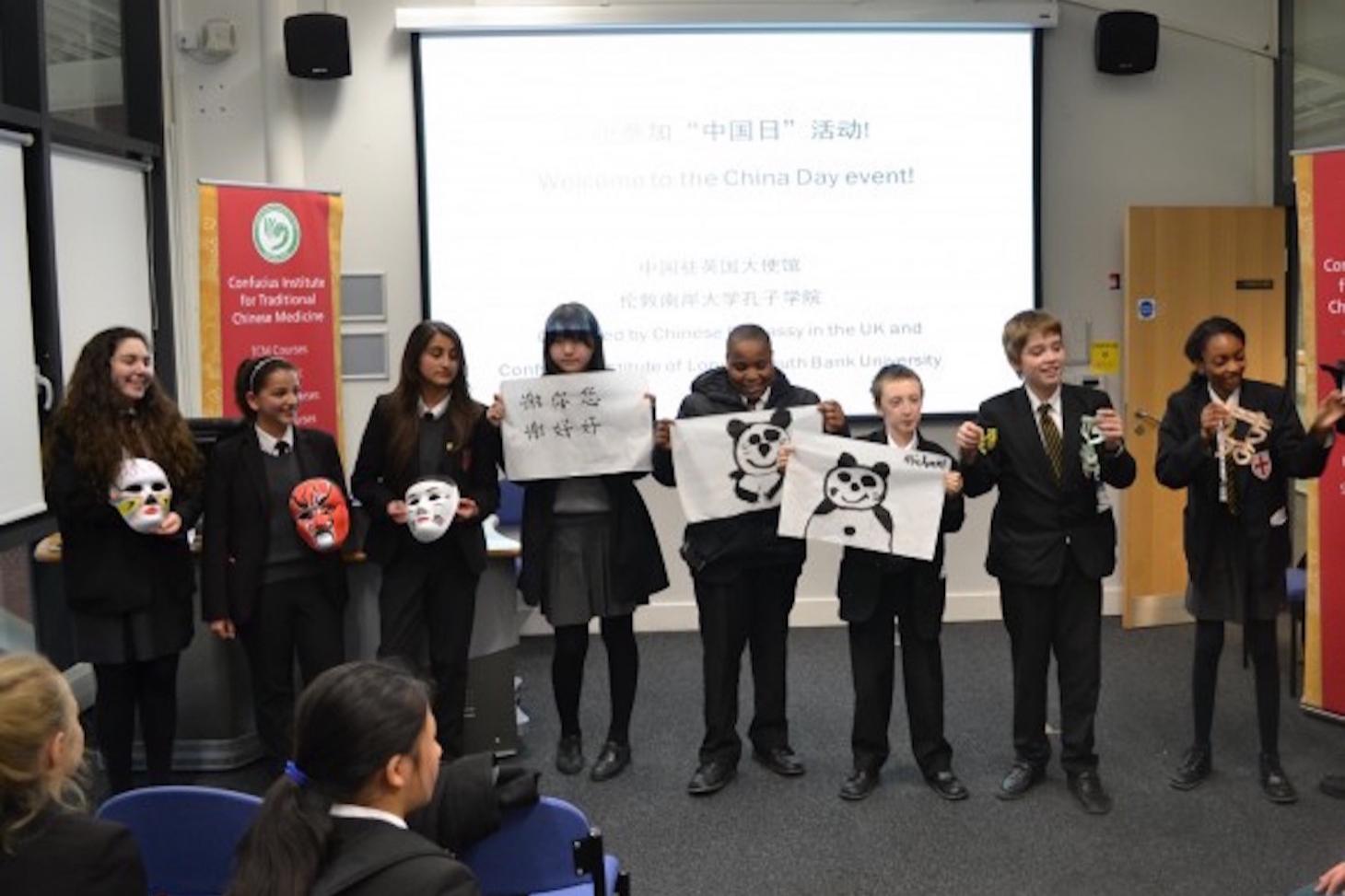 Students and teachers watched wonderful performances including Chinese martial arts, dance, and music and also joined the interaction with the artistes. Students also followed teachers from LSBU's Confucius Institute to learn calligraphy; painting, knotting, peaking opera face painting and paper cutting.