Throughout June, a group of enthusiastic Londoners have been participating in a series of therapeutic Taiji lessons held at The Regent's Park. These Taiji sessions were delivered by the Confucius Institute for Traditional Chinese Medicine (CITCM) and were carefully designed to ensure that all participants experienced a new culture whilst effectively exercising their body.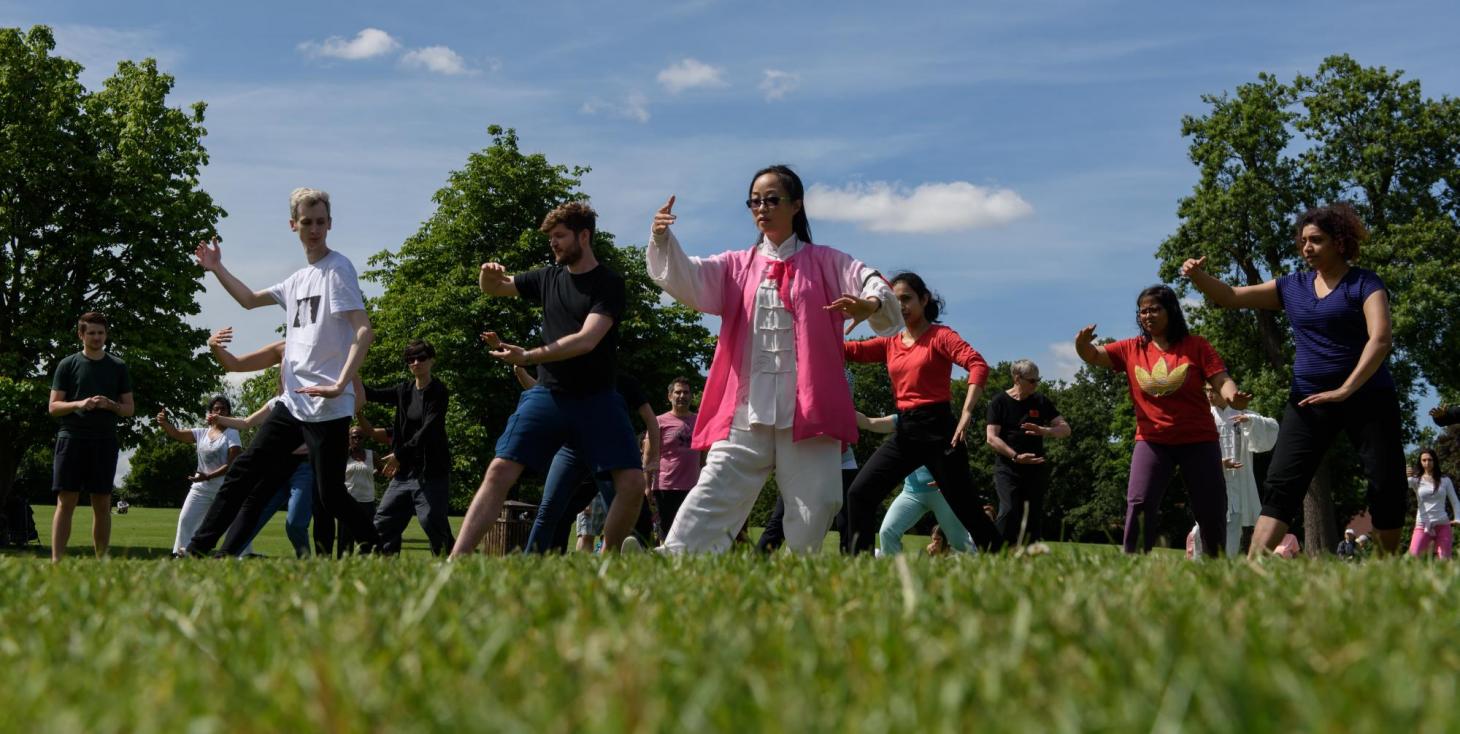 This is the 7th consecutive year that CITCM has run this event and the numbers were higher than ever, with a total of 141 people registering.
During the sessions the participants learnt a style of taiji called 24 Form Taiji. This involved learning a series of independent moves and successfully linking them together. Shen Yujie, a taiji instructor who works for CITCM and took the sessions, explained that 'this is a very popular, and perhaps one of the most famous forms of taiji.'
Master Yu Jinpeng, another taiji instructor working for CITCM, explained that 'he thoroughly enjoyed the event. It is so great to teach such enthusiastic individuals. Also, the weather was perfect which really added to the experience!'
Taiji in Regents Park is one of CITCM's many activities which aim to promote Chinese language and culture. For further information on future events, check out our events calendar.
Related Articles