Tai Chi in Regent's Park
Over the past 6 years, CITCM's 'Tai Chi in Regent's Park' has proven very popular amongst Londoners. On Saturday 3rd June, CITCM will be returning to Regent's park to launch this free event one more time. The event will consist of a tai chi class every Saturday in June between 10.00-12.00 am.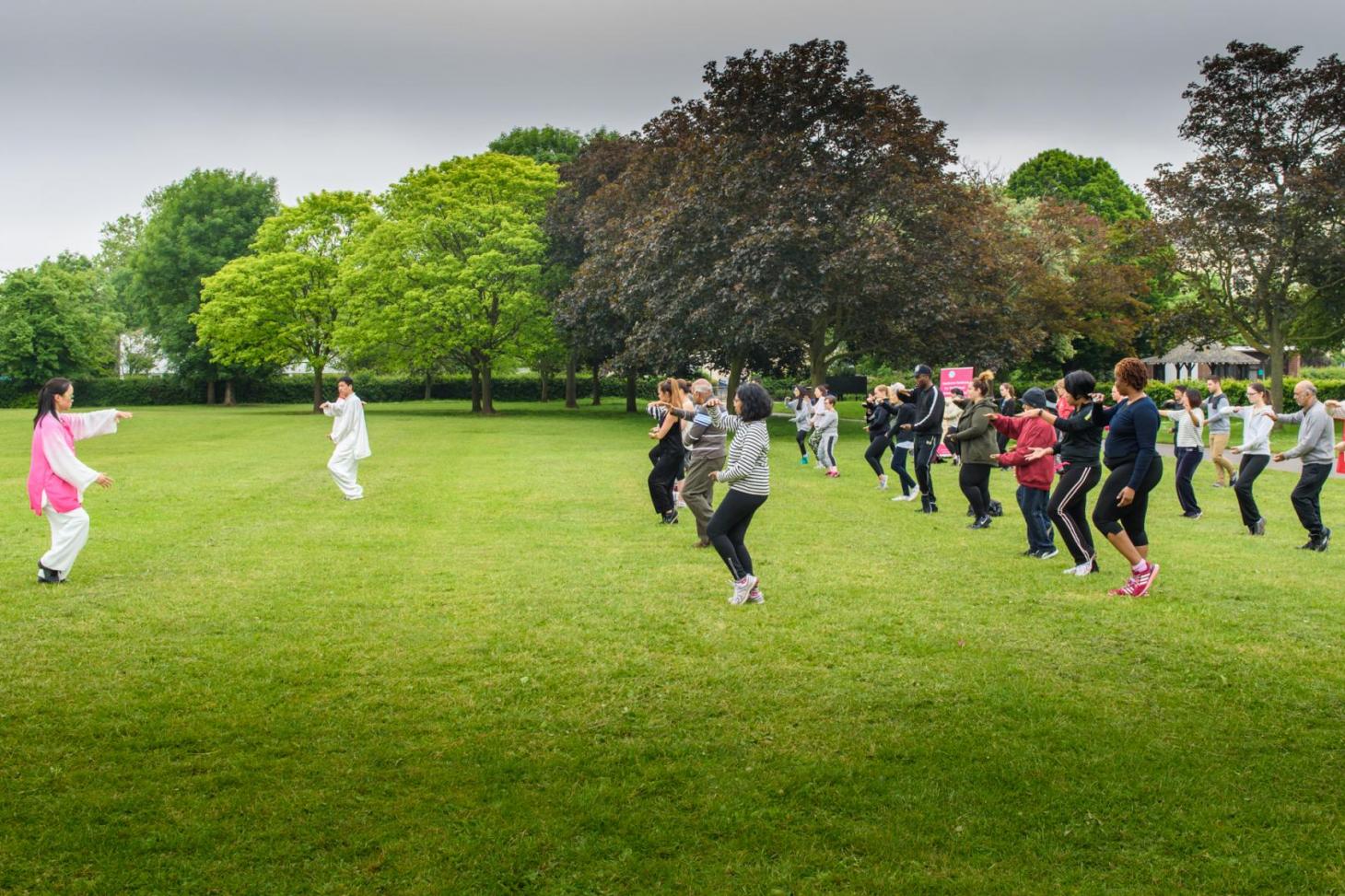 Tai chi is a Chinese fitness system based on the smooth flow of energy around the body, this relaxing form of exercise is often used to bring peace and balance into one's life. Due to the gentle nature of tai chi people of all ages can join in the fun. In addition to learning tai chi, this event provides individuals and groups with the perfect excuse to soak up some fresh air, do some exercise and learn about a different culture. What better way to spend a splendid summer's morning?
If you would like to register for this event please email CITCM (ci4tcm@lsbu.ac.uk) with your name, phone number, email address and date of birth. If following registration you are no longer able to attend the event, please notify CITCM so that your space can be filled.
Key Information
Date: 3rd, 10th, 17th, 24th June
Time: 10.00 – 12.00
Location: The Regent's Park, exact location confirmed upon registration
Other: Please wear sensible footwear (trainers) and comfortable clothes
Cost: Free