Tai Chi for Every Body!
Our tai chi (taiji) courses include 10 x 1 hour classes run over a period of ten weeks. These lessons will help individuals feel healthier, happier and generally more relaxed. Due to the gentle nature of this fitness system, people of all ages can join in the fun!
In the Summer months we also offer free Tai Chi lessons in Regent's Park.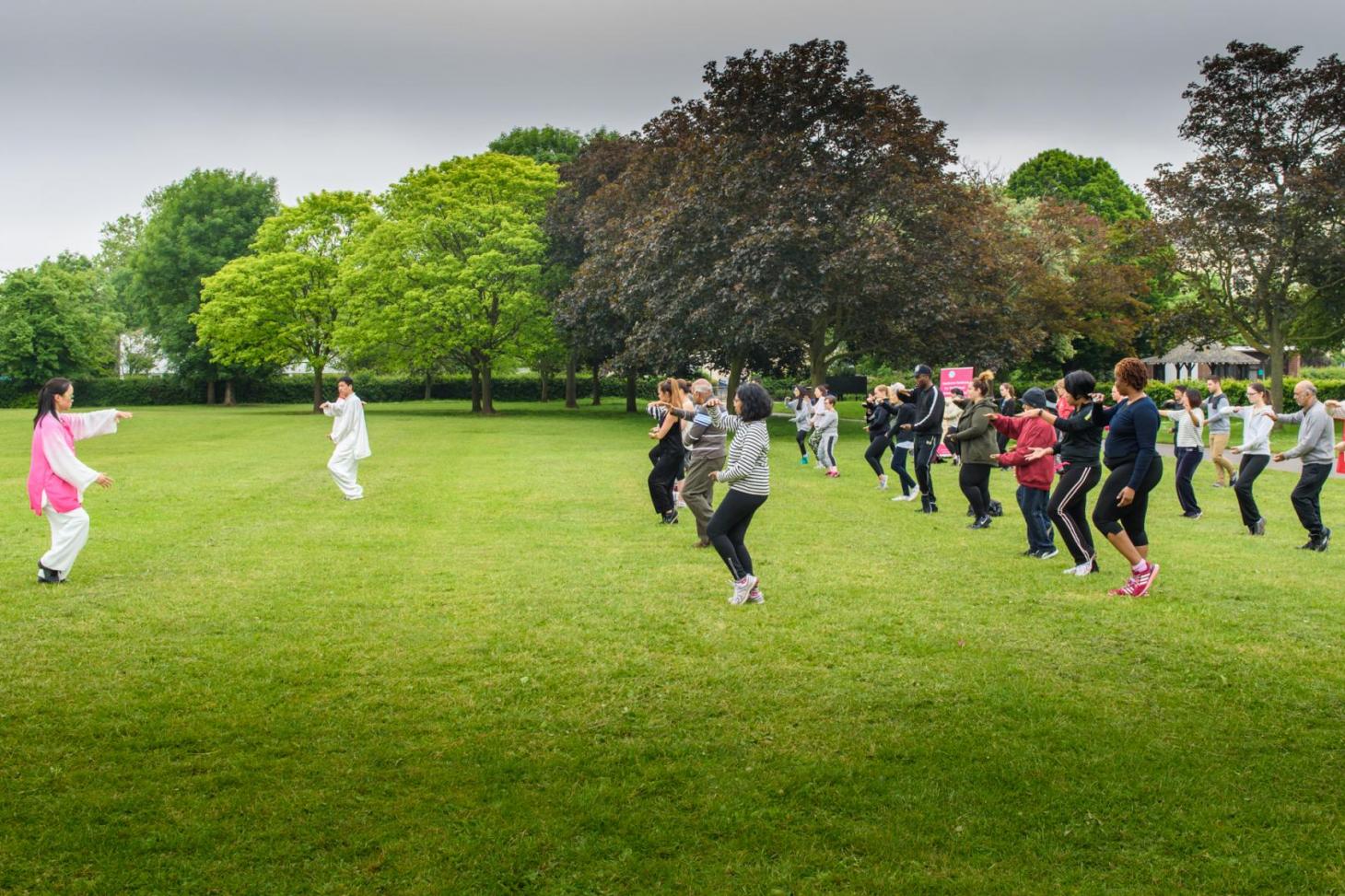 Details of Next Course

Date: Every Saturday between (and including) 3rd June- 24th June
Time: 10.00-12.00
Cost: FREE
Location: The Regent's Park (more details given upon registration)
Other: Please wear sensible footwear (trainers) and comfortable clothes
Registration

To register for a course simply visit the online shop and make a payment.
Please note the next Tai Chi course (Tai Chi in Regent's Park) is free of charge. To register for this event simply email ci4tcm@lsbu.ac.uk stating your name and date of birth.